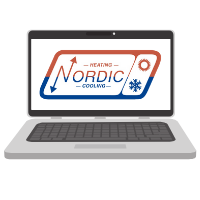 This webinar has already happened!
To be redirected to the recording, fill out the form to the right.
As HVAC professionals, we're constantly upgrading our knowledge, learning about new products and mastering new technologies, all while running a successful and profitable business.

Here at Maritime Geothermal, part of our job is to deliver the information you need as quickly and as efficiently as possible. That's why we're inviting you to learn everything you need to know about our newly released air to water heat pump, conveniently condensed into a FREE two-hour training webinar on March 13th, 2019 at 1:00PM AST (12:00PM EST).

You'll hear from the folks who've spent years designing, prototyping, and testing this machine. Learn from the pros about the innovative features of the ATW Series, installation best practices, sizing and capacity outputs, along with a demo of our innovative GEN2 control board.
During the webinar, you'll hear from:
Dan Rheault
Product Development Engineer
Chris Geddes
Electrical and Plant Engineer
Learn everything you need to know about this innovative product—register today!
Take Me to the Recording!